Shiraz BBQ (North John Street)
For many years Shiraz BBQ (located on North John Street) has been one of Liverpool's favourite restaurants. Highly rated on trip advisor (many times holding the Number 1 position), this cosy Mediterranean & Middle Eastern Bar & Restaurant serves a range of hot and cold Meze, charcoal fired kebabs and grilled dishes, seafood, pizzas, fresh salads and plenty of vegetarian choices.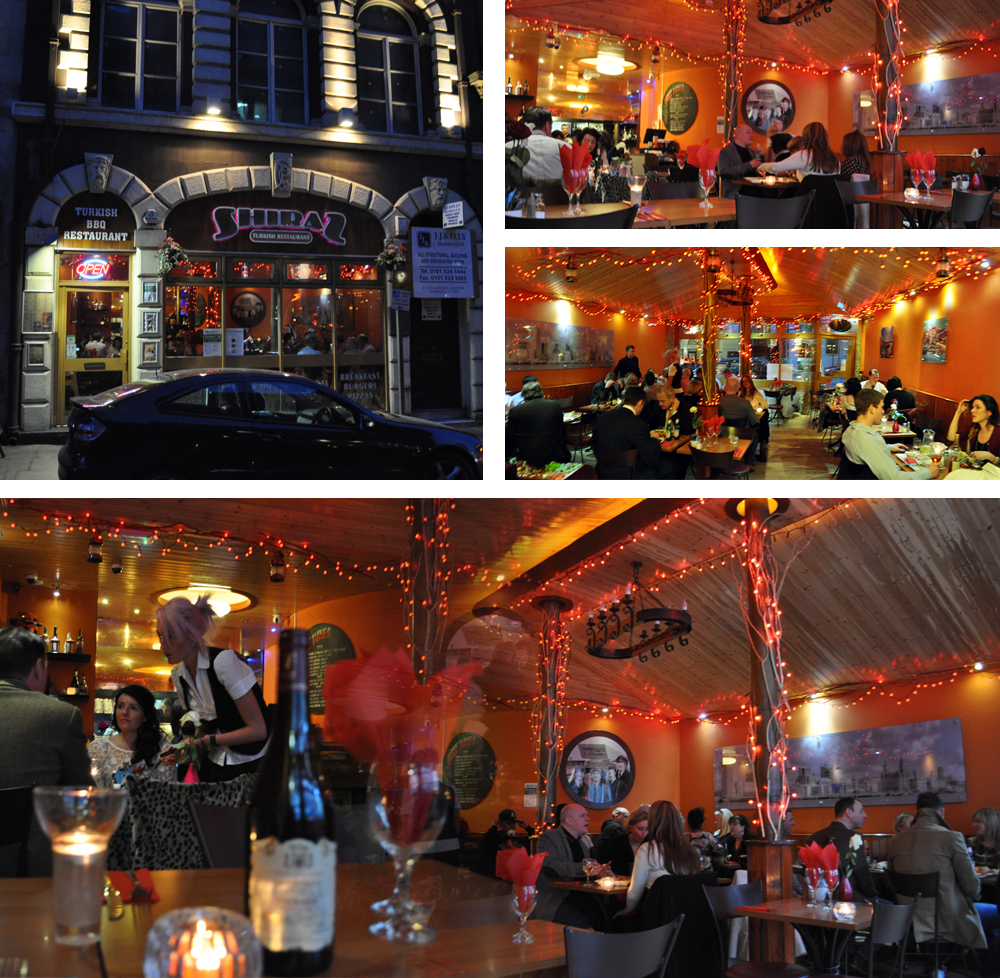 Shiraz is a great choice for a date, a meal out, a party or celebration. We are passionate about good food, good service and creating a warm, friendly atmosphere for our guests.
You always get terrific food, great service, and a fabulous atmosphere at Shiraz.

LIFE IN THE CITY MAGAZINE
With an interesting and varied menu, Shiraz has something for everyone. We look forward to having you as our guest.